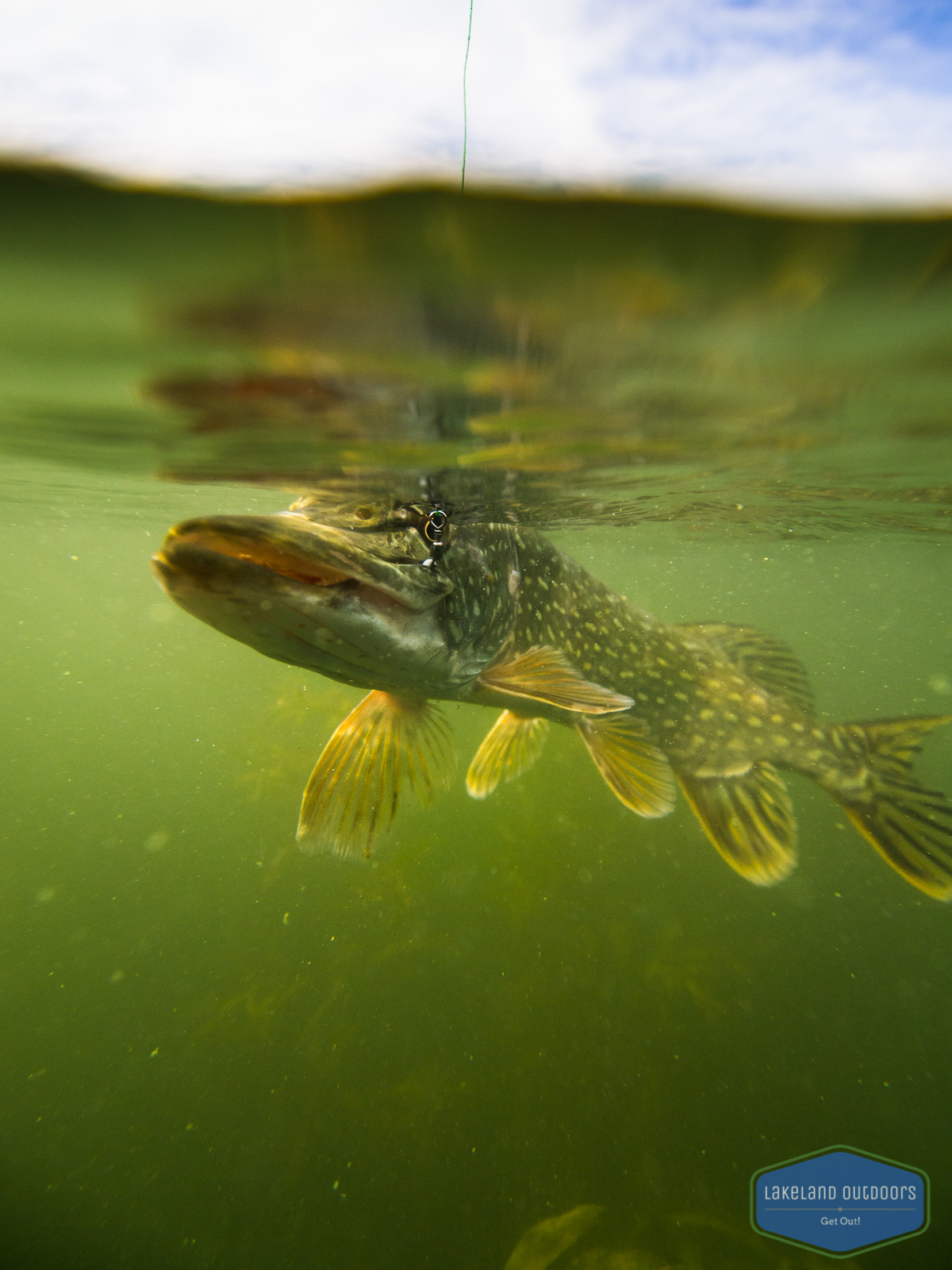 Casting
Casting is an active and diverse way of fishing offering a plenty of action. It is an unforgettable way to experience the heart of Finnish Lakeland. Main target species are perch, zander and northern pike. Your rod may bend after each cast after finding an active school of perch, which guarantees a smile on your face. Spinning after northern pike offers fierce bites so it's better to hold tight on your rod! Time really flies by with this fishing method!
Fishing methods and target species are chosen according to conditions and your wishes. On longer trips we can try several techniques and target species.
We use a Tracker Tundra boat that is fully equipped for fishing: Electronic trolling motor with gps anchor, chart plotter, traditional and side imaging fish finders and a live well that keeps your catch fresh even on the warmest summer days.
We value sustainability in all our actions. In fishing it means we don't take an excessive amount of fish with us and the ones we take are chosen from the mid sized fish. The biggest fish offer an unforgettable experiences also when released, and they are in any ways more valuable in water than on our plates. We aim to choose the fish to be taken by following guidelines:
Zander: 42-65 cm
Northern pike: 50-90 cm
Perch: under 40 cm
Available: may – october
Number of participants: 1 – 4 persons
Price: 470 €/4h, extra hours 65 €/h
Includes: Professional guide services, boat and fuel, life jackets, fishing equipment and plenty of good times on water!
Optional extras:
Picnic by open fire on an island during the trip. Includes: coffee and tea, sausage and a local bread served by open fire. Price: 25 € / person
Fishing licences: State fisheries management fee 6 €/day
Book your tour and enjoy:
johannes@lakelandoutdoors.fi
040-7352748
Payment can be made by cash or credit/debit card on spot. Invoicing is possible for pre-booked tours and for companies